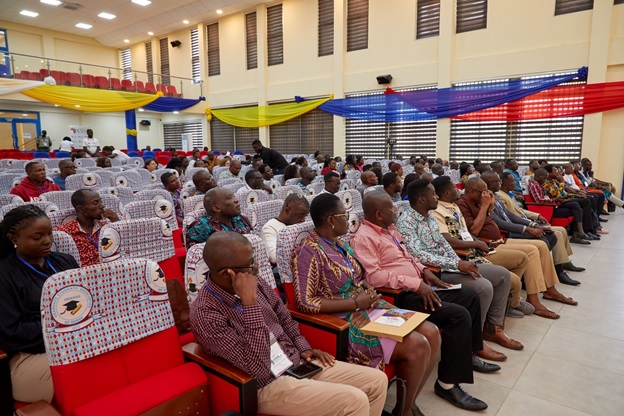 ASSOCIATIES FOR CHANGE PARTICIPATES IN ICERDA
Associates for Change and its research partners; Dalan Development Consultants and The Centre for the Study of Economies of Africa joined other education researchers for the International Conference on Education Research Development in Africa (ICERDA) on the 19th to 21st of September 2023. 
ICERDA, a research partnership between The University of Cape Coast and The Centre for the Study of Global Development at The Open University, UK aims to create a unique space for new and established education researchers to meet regularly to disseminate research that addresses and develops research that inspires our policy makers to take action to improve the quality of education for all Africans, especially the disadvantaged and marginalised. 
The research Consortium was represented by Dr. Abubakarr Lamin, Eunice Bodza and Louisa Owusu Adjei who delivered presentations on Overcoming educational exclusion and the effectiveness of Accelerated Education Programs.
The team's dedication to driving change in education through research resonated with participants, sparking valuable discussions and inspiring new avenues for educational progress.